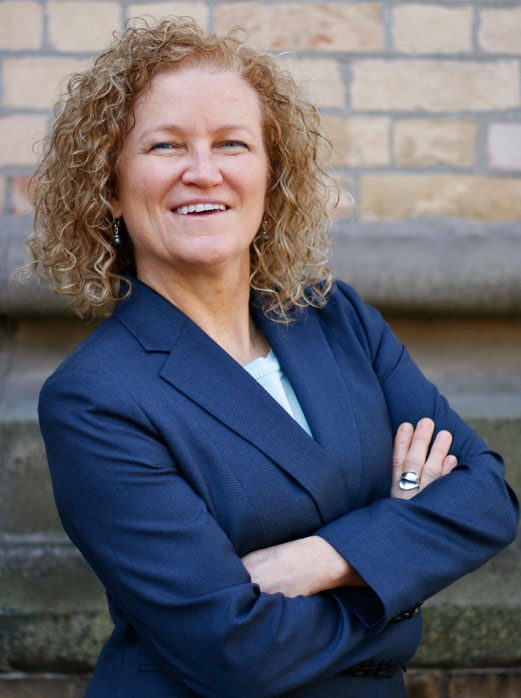 Jane Sleeth
Hon. B.P. & H.E., B.Sc.PT., C.P.T.
Managing Director, Canada
Jane is Founder and Sr Consulting of Optimal Performance Consultants a national Ergonomic & Human Factors Design firm. Jane is a Best-Selling Author and has published 3 books on the topics of design for mental health; design for prevention of back and neck injuries, and design as applied to the prevention of injury and disability in the workplace, all with Thomson-Carswell.
A former professional tennis player who sustained a spinal fracture before moving to the USA on Scholarship, Jane became a Physiotherapist as the level of treatment for high performance athletes was not sophisticated at the time of her injury. Jane was one of Canada's first Professional Ergonomists & Accessibility Consultants. Her work with companies such as RBC, BMO, Holiday Inn, Chrysler & PwC, McMillan, Weir Foulds, TLOMA, LawPro etc has led to outstanding results & enhanced ergonomic and human factors design practices plus performance enhancements for employees.
With more than 31 years of experience in the application of Ergonomic/Human Factors and Inclusive Design for workplaces, Jane leads the OPC consulting team in Auditing Built Environments for Inclusive Design & Ergonomic elements and HR practices. Jane is deeply involved with the development of Strategic Plans & Policy development with clients in the development of Ergonomic, Human Factors and Inclusive Design.
Jane is a regular sought after national and international speaker. Jane designs all educational programs to fit the learning needs of each client. Jane has also developed methodologies for determining how and if learning has occurred after delivery of educational sessions and webinars to clients.
Jane and her team sit on the National Build Code development Committee; the BIFMA (Business & Institutional Furniture Manufacturers Association) Ergonomic design committee; and now the Task Force on COVID-19 & Other Respiratory Infections: Prevention & Preparedness, Resilience and Recovery with WELL in New York.
Optimal Performance Consultants is a long term and fully Certified member of WBECanada which supports diverse owned businesses in North America.
Jane is author of the bestselling books.
Return to Work Compliance Toolkit;
The Internal Ergonomic Program Book.
The "Crisis of Psychological Disabilities in Canadian Workplaces", Case Studies and Guidance for Human Resource Managers".
Understanding, Preventing and Controlling Back and Neck Pain.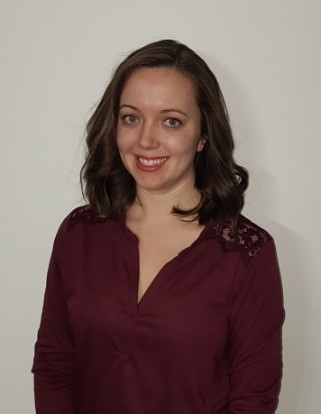 Leslie Bourne
R.Kin, B.Kin. Post Grad Ergo/Exercise Science Certification
Leslie is a Sr. Ergonomic Consultant at Optimal Performance Inc.
Leslie uses her experience as a Registered Kinesiologist & Ergonomist to bring a well-rounded approach to working with clients towards injury prevention and program development. Leslie regularly delivers education and training programs for managers and employees in office, administrative, healthcare and industrial environments. As a Registered Kinesiologist, Leslie has worked extensively in the areas of ergonomics, injury prevention and rehabilitation, chronic disease prevention, and strength conditioning of athletes and employee clients.
At OPC Inc., Leslie has been involved in performing Ergonomic Assessments & Job Demands Analysis for companies ranging from large corporations to small non-profit organizations. Leslie, as Sr Consultant provides quality assurance review of all reports developed by OPC's National Consulting team.
Leslie holds a Bachelor of Science Degree in Kinesiology from the University of Toronto and a Graduate Certificate in Exercise Science and Lifestyle Management from Humber College.
Recently Leslie completed her Certified Physical Demands Analysist and Certified Functional Capacity Evaluator from the well regarded METRIKS corporation.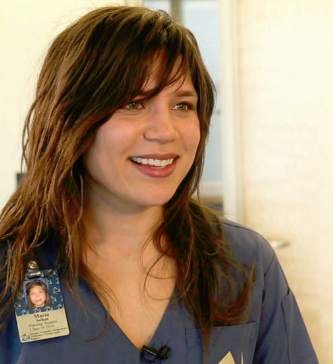 Maria Salken
BSc. RN, Post Graduate Certification Ergonomics
Maria is a Sr. Ergonomic & Health Behavioural Consultant at Optimal Performance Consultants Inc.
Maria has a Bachelor of Science in Nursing with extensive experience working in both mental health. & health Maria completed her post graduate Certification as Ergonomic Consultant in 2018 specializing in job health coaching and injury prevention.
With 16 years of study and performance in ballet, Pilates + Reformer, mindful movement, and spinal mobility, Maria is an advocate of daily movement and Progressive Muscle Relaxation, understanding the complexity surrounding chronic pain and the prevention of musculoskeletal injuries.  Along with Maria's work with Optimal Performance as an Ergonomist, Maria works 1:1 with clients in Cognitive Behavioural Therapy to change health behaviours; determine the causes of injury and to guide patients and clients to engage in purposeful and meaningful recovery.
Maria is an adjunct clinical instructor at the University of Toronto's School of Nursing. She regularly contributes to scientific research for the Ontario Centre for Excellence in child/youth mental health.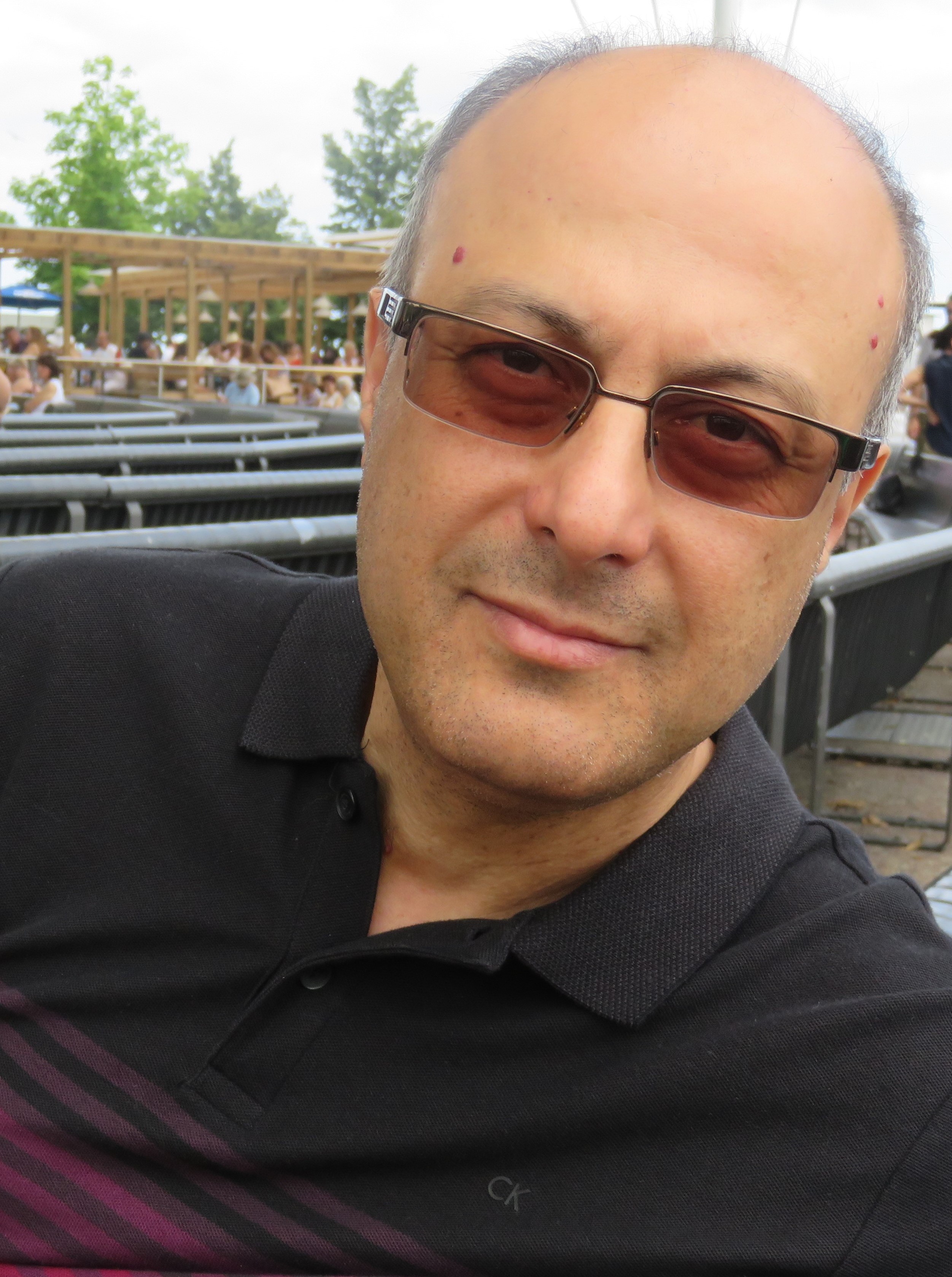 Bruce Elmiyeh
R. Kin.
Bruce is a Registered Kinesiologist with over 10 years experience in healthcare industry in Canada. He provides ergonomic/kinesiology expertise to variety of settings such as offices, public administration, manufacturing, warehousing, health care, retail, educational and food industry. His expertise ranges from conducting various assessments such as Ergonomic Assessment, Physical Demand Analysis, Functional Abilities Evaluation, Post Offer Employment Testing, Job Safety Risk Assessment to providing on-site Job Coaching, prescribing Therapeutic Exercise Programs and instructing Tai Chi.
Bruce's passion to enhance his knowledge and understanding of workplace health and safety led him to complete a certificate program in Occupational Health and Safety in 2015. He believes that ergonomics directly impact employees and visible results are perceivable when improvements are made.
Bruce's strengths in identifying ergonomic risk factors in different work settings with his knowledge in kinesiology have vastly contributed to his success and growth as an Ergonomic Consultant.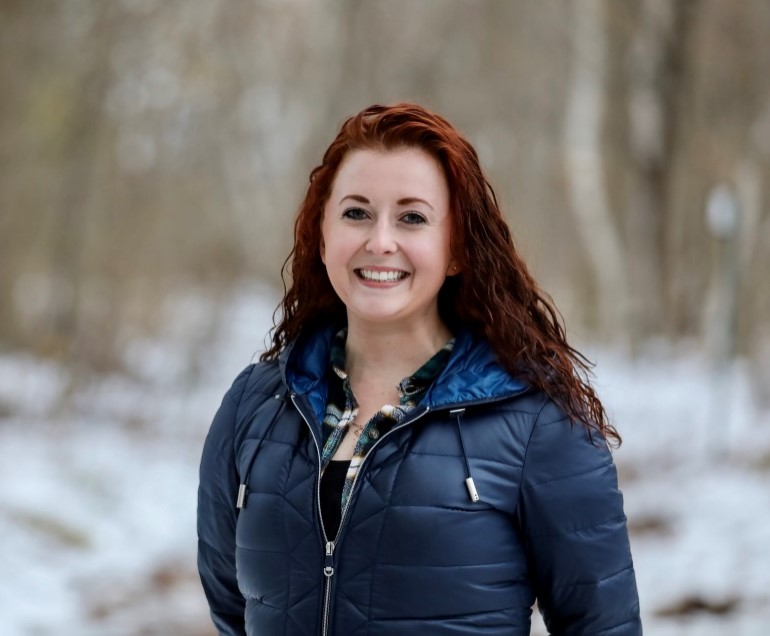 Allison McIlwraith
Kin (Hons), B.Kin, R.Kin, M.OMSc Candidate
Allison is an Ergonomic Consultant with OPC Inc., travelling to a variety of businesses across Southern Ontario. She works with employees face-to-face to educate and improve their workstation functionality, as well as their physical behaviours.
Allison has a Bachelor's degree in Kinesiology from the University of Toronto, where she vigorously studied the human body and the science of human movement. She is certified in standard first aid CPR/AED and has AODA and workplace health and safety training. She has a range of healthcare experience, from working with Varsity athletes to assisting with joint replacement rehabilitation and physiotherapy. She was awarded the University of Toronto's J. Harry Ebbs Achievement Award in 2016 and the Ontario Volunteer Service Award in 2017 for her work at Sunnybrook Hospital. Her passion for ergonomics, movement, and giving back to the community stems from her 18+ years of being involved in the competitive dance world.
In addition to OPC, she is a competitive dance instructor and a student at the Canadian Academy of Osteopathy, continuing her passion to help others through art and structural mechanics. Allison believes in the value of multi-disciplinary education, research, and direct experience. Her goal as an ergonomist and healthcare professional is to understand all of the laws governing the human body and thereby master disease and cultivate prevention.