Ontario's newly formed Prevention Council (see previous Blog by OPC about the new Council and new mandate for the M of L of Ontario) will embark on a province-wide consultation to pursue its mandate to develop a new strategy for occupational health and safety. In April 2012, the prevention mandate for occupational health and safety was transferred to the Ontario Ministry of Labour from the Workplace Safety and Insurance Board.
The head of the Prevention Council is Chief Prevention Officer George Gritziotis. The Ministry of Labour and the Prevention Council will pursue some of the priority recommendations which came out of the Expert Advisory Panel on Occupational Health and Safety last year.
These recommendations include:
mandatory workplace health and safety awareness training (including ergonomics and the prevention of MSI's) for workers/employees and supervisors/managers
ensuring the voices of vulnerable workers and small business are heard in the development of effective occupational health and safety policies.
The government is also delivering on other recommendations outlined in the report by:
• launching a public consultation on proposed new regulations that would require employers to ensure all workers and supervisors complete mandatory basic occupational health and safety awareness training INCLUDING basic ergonomic principles.    
• working with the Prevention Council to launch a discussion paper in early 2013 on the development of an effective occupational health and safety strategy for the province;    
• launching new resource materials to help prevent worker/employee injuries by raising awareness of rights, responsibilities and hazards in the workplace including ergonomic hazards and risks.
These are some of the many new prevention and enforcement initiatives being undertaken by the Ministry of Labour to make workplaces safer.
The ministry has been conducting numerous heightened enforcement activities through its Safe At Work Ontario strategy.
Since 2008, Ministry Inspectors including Ergonomic Inspectors have conducted more than
345,000 field visits
, 47 inspection blitzes and issued more than
560,000 compliance orders in Ontario workplaces.
"The health and safety of workers is a priority for our government. We want to ensure all workers return home safe and sound at the end of each workday," said Linda Jeffrey, Minister of Labour for Ontario. "Prevention and enforcement are key elements in fulfilling this commitment."

Optimal Performance Consultants is now advising our clients to take another look at their current ergonomic programs and processes. It will be critical over the next year to ensure your programs are formalized; in writing via Policies and written Procedures; that there are effective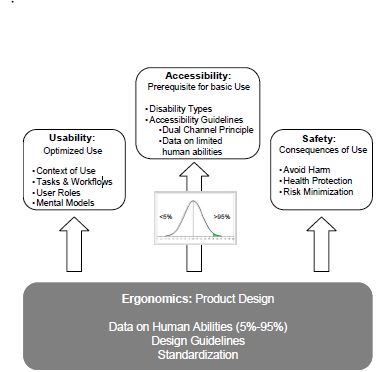 and evidence based methods for assessing hazards and risks for MSI's, human error and worker fatigue including productivity; and there is a capital budget in place to bring about changes in design, equipment, tools, technology and furniture where ergonomic risks are found.  Training of employees on the Nuts and Bolts of ergonomics and how they can manage their own Work Behaviours and body mechanics is a critical part of the process and one the Ministry looks for during site visits. As always OPC can help to audit your current programs; develop a strategic plan for implementation of the program at all levels of your organization; and conduct training for all employees, managers, Facility Managers, IT and Purchasing Agents.  Contact us right away to set up time for the initial audit of your current program at Info@OptimalPerformance.ca or visit us at OptimalPerformance.ca to learn more about our unique and high level expertise.